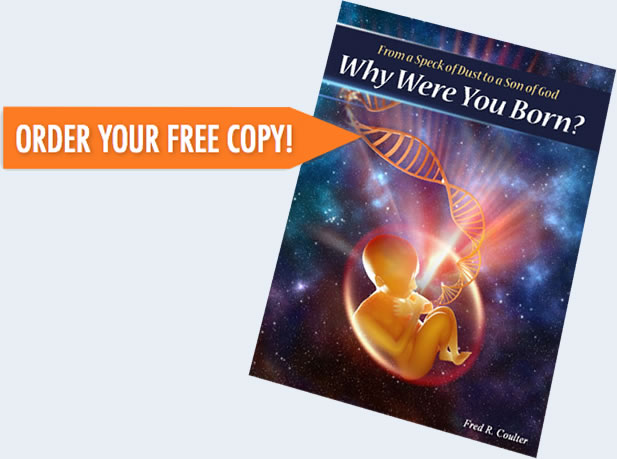 For Free Kindle, Sony Reader, Android, PDF and audiobook versions of this book, or to read online, visit Why Were You Born? at cbcg.org.
University professors don't know—they only mock the question.
Science, which relies solely on what can be seen, only offers theories.
Political leaders, invested in maintaining the status quo, don't have a clue.
That only leaves religion. And our religious leaders tell us, "The purpose of human life is to get to one's eternal reward in heaven."
But many find this answer to be all too nebulous. Could it be that we're missing something? Could it be that we have it all wrong?
Fred Coulter's new book, From a Speck of Dust to a Son of God— Why Were You Born?, lays out the mind-boggling truth of God's purpose for your life.

For short, timely and inspirational Christian video messages, check out Church at Home